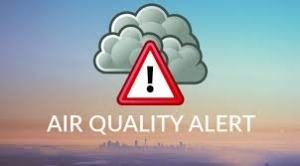 Statewide — An Air Quality Action Day is in effect until 12 am Friday throughout the State of Indiana, including Ripley, Franklin, Decatur and Dearborn counties.
The alert was issued because high levels of particulates are in the air due to smoke from wildfires across the Western US and southern Canada.
Recommended actions include reducing outdoor activity, avoid burning wood and any other unnecessary fires, and avoid using gas-powered equipment when possible.