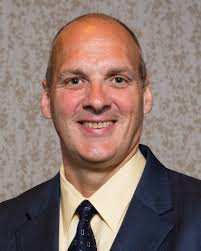 Versailles, IN — The South Ripley School Board received a briefing from Superintendent Rob Moorhead this week on the 2021-22 School Re-Entry Plan as it relates to COVID-19 protocols.
Masks will be optional for students and staff, but will be mandatory on school buses per federal requirements; field trips will resume based on color code metrics; positive cases will require contact tracing, and vaccinations won't be required but will be encouraged.
"We'll continue to work with the Ripley County Health Officer (Dr. David Welsh), but we do understand that Governor Holcomb's executive order 21-15 gives local school boards the responsibility for implementing whatever measures and restrictions deemed necessary to address the impact and spread of covid 19," stated Moorhead.
"We feel like we have a good, common sense, and reasonable plan here to see our students back in school safely again this year."
The first day of classes at South Ripley for the 2021-22 school year is August 4.