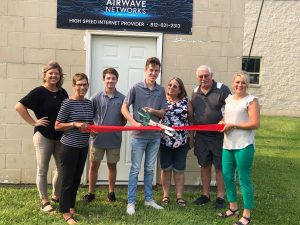 Osgood, IN — The Ripley County Chamber of Commerce recently hosted a ribbon-cutting ceremony for AirWave Networks, LLC.
The company is owned and operated by Trent Linville, and is an internet service provider connecting rural residents with an affordable internet connection while also offering low-cost internet to rural residents who live in small towns.
For more information, call (812) 621-2313 or visit www.airwavenetworks.org.