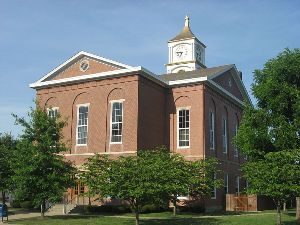 Versailles, IN — It took just 10 minutes for a Ripley County jury to come back with a guilty verdict against 43-year-old Richard Conley, who was on trial for Dealing in Methamphetamine.
The charges stem from a January 2020 incident in Sunman in which Conley was arrested for allegedly trying to sell meth.
Since he has prior convictions on his record, Conley is facing a maximum penalty of 50 years in prison when he's sentenced on September 29 in Ripley Circuit Court.
Conley is from Harrison, Ohio.