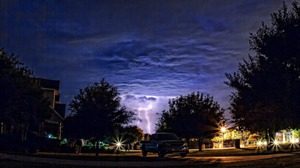 Southeastern IN — Heavy rains Friday afternoon and evening caused some flooding around the area.
Franklin County was under a travel advisory due to flooded roads, particularly in the southern part of the county in Cedar Grove and New Trenton. The travel advisory was lifted on Saturday.
However, the flooding issues forced organizers to cancel Saturday's final day of activities at the Franklin County 4-H Fair.
Flash flood warnings were issued for Ripley, Franklin, and Dearborn counties.
The Huntersville Road underpass and parts of Tekulve Road in Batesville, portions of US 421 in Ripley County, and several roads in Decatur County were also underwater.