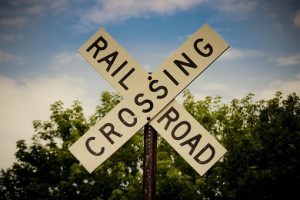 Osgood, IN — Some scary moments during a car vs. train collision at Allen's Crossing just outside of Osgood.
The Ripley County Sheriff's Office says a 17-year-old male from Sunman who was driving a small SUV misjudged the crossing at Railroad Road and County Road 200-North during heavy rainfall around 10:30 Friday night, and the vehicle became stuck in the tracks.
The driver and his passengers tried unsuccessfully to get the vehicle off the tracks. About five minutes later, the vehicle was struck by a CSX freight train.
The driver and his two passengers were able to get away from the vehicle before the train hit the SUV. There were no injuries, but the vehicle is a total loss.
The Osgood Police Department, Indiana State Police, Ripley County Emergency Medical Services, and AJ's Auto Body also responded to the scene.
The Sheriff's Office is reminding motorists who get stuck on railroad tracks to immediately get away from the crossing and call 9-1-1. In many cases, dispatchers can quickly contact the railroad and stop or slow oncoming trains.