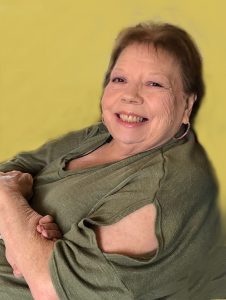 Diane L Goodwin, 66, of Harrison, Ohio, passed away Saturday, July 17, 2021, in Cincinnati, Ohio.
She was born December 15, 1954, in Batesville, IN, daughter of the late Robert F. Myers and Melba "Bobbie" (Trester) Myers.
Diane was an LPN for over 35 years, as being a caregiver was her passion.
She was a member of Tanner Valley United Methodist Church, the Eastern Star, Versailles and the Aurora American Legion Auxiliary.
Diane loved baking. She enjoyed puzzles, going to BINGO, singing in the choir, and planting flowers. Diane loved her cats.
Her family was very important to her and she loved spending time with her grandchildren.
Diane is survived by her significant other, Jeff Goodwin of Harrison, OH; son, Andrew Goodwin of Aurora, IN; daughter, Erin DeLuca of Cincinnati, OH; sister, Martha (Terry) Block of Greendale, IN; grandchildren, Amelia Goodwin, Nicholas DeLuca, Ethan DeLuca, and Sophia DeLuca.
She was preceded in death by her parents; and son, Matthew Goodwin.
Friends will be received Friday, July 23, 2021 from noon-2 pm at the Rullman Hunger Funeral Home, Aurora, Indiana.
A service will be held immediately following visitation.
Interment will follow in the River View Cemetery, Aurora, Indiana.
Contributions may be made to the Tanner Valley UMC, or the Aurora American Legion. If unable to attend services, please call the funeral home office at (812) 926-1450 and we will notify the family of your donation with a card.
Visit: www.rullmans.com