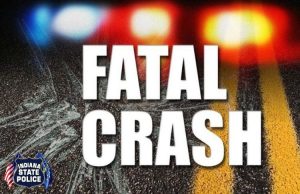 Decatur County, IN — A Greensburg man is dead following a crash Wednesday evening involving a dump truck hauling stone.
Indiana State Police say 69-year-old Gregory S. King was driving a dump truck northbound on County Road 850-East south of County Road 400-North Wednesday around 6:30 pm when the truck went off the edge of the road. The vehicle came back on the road, overturned, and caught fire.
King was pronounced dead at the scene by the Decatur County Coroner's Office.
The investigation is ongoing.
The Decatur County Sheriff's Office plus the New Point and Clarksburg fire departments also responded to the scene.