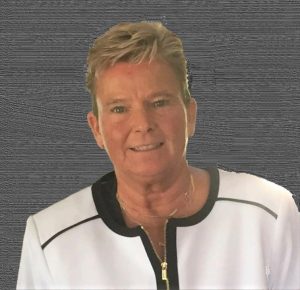 Dawn "Dee" Jefferson, 56, of Aurora, Indiana, passed away Wednesday, July 14, 2021, in Florence, Kentucky.
She was born August 9, 1964, in Lawrenceburg, IN, daughter of the late Donald McIntosh and Jeannette (Randall) McIntosh.
Dee worked as a Insurance Agent for the family owned company, Booher & Taylor with over 20 years of service.
She was a member of Aurora United Methodist Church. Dee was a sports fanatic. She played basketball in college and she loved to play golf. Dee was an animal lover, especially her dog Boomer. She loved her family and she will be greatly missed. Dee was a giving person, and in keeping with her giving spirit, it was her decision to be a donor, and in doing so she was able to change 50 – 75 lives.
Dee is survived by her loving spouse of 36 years, David Jefferson of Aurora, IN; son, Austin Jefferson of Aurora, IN; brother, Randy (Kim) McIntosh of Aurora, IN; and several nieces and nephews.
She was preceded in death by her parents; and a son, David Kraig Jefferson.
Friends will be received Saturday, July 17, 2021, 11:00 am – 1:00 pm at the First Baptist Church of Aurora, in the Life Center, 6060 Blair Road, Aurora, Indiana.
Services will be held at the church at 1:00 pm with Pastor Brian Dunaway officiating.
Interment will follow in the River View Cemetery, Aurora, Indiana.
Contributions may be made to the St. Jude Children's Hospital. If unable to attend services, please call the funeral home office at (812) 926-1450 and we will notify the family of your donation with a card.
Visit: www.rullmans.com