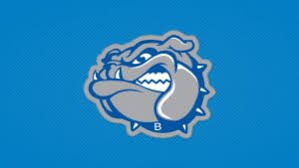 The Batesville Athletic Boosters will be holding the 33rd annual Bulldog Open golf tournament at Hillcrest Country Club on Friday, July 23.
33rd Annual Bulldog Open 2021

The four-person scramble is open to the public and will start at 11 a.m. Golfers can sign up as a team of four or individually. There are also opportunities for hole and event sponsorships.
For more information or to sign up, contact coordinator Wendy Meyer at [email protected] or Bertha Hazelwood at [email protected].