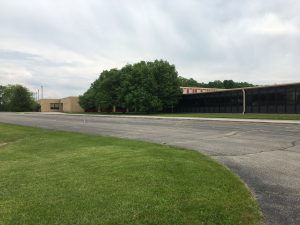 Guilford, IN — The Sunman-Dearborn School Board has tabled action on awarding the bid to demolish the former North Dearborn Elementary building.
"The bids came in considerably lower than what we had originally anticipated," said Superintendent Dr. Andrew Jackson. "We had 14 bids submitted. The lowest one actually…the base bid was just under $200,000."
The Board is expected to take up the issue again next month.
The estimated cost to demolish the former "Home of the Vikings" is $450,000. The school corporation expects to learn next month whether it will receive a $400,000 grant from the State of Indiana's Office of Community and Rural Affairs to help defray most of the demolition expenses.
Jackson expects demolition to take place either this fall or winter.
The building, which originally housed North Dearborn High School before consolidation, was closed in 2015 due to declining enrollment.
North Dearborn Elementary is now located in the former Sunman-Dearborn Intermediate School building on Sawmill Road off State Road 1 in St. Leon.