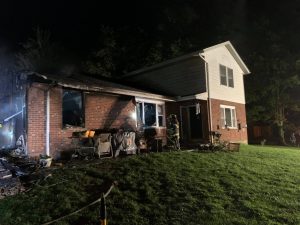 Dillsboro, IN — Units from Milan, Versailles, and Friendship assisted Dillsboro firefighters in battling a house fire that broke out just after 1 am Sunday on the 11,000 block of Simple Pleasures Lane.
A garage filled with fireworks also went up in flames.
The residents were able to safely evacuate from the home.
There were no injuries reported, but the home sustained significant damage.