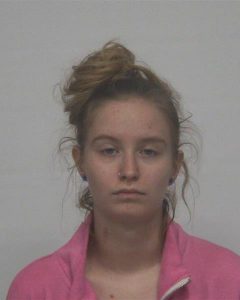 Butlerville, IN — An 18-year-old from Holton was among six people arrested in a Jennings County drug bust.
Trinity Bennett and five others were booked on various drug possession counts following the incident, which took place while Jennings County Sheriff's deputies were serving a warrant at a home in Butlerville.
Deputies allegedly discovered marijuana, meth, drug paraphernalia, and a stolen handgun at the home.
Bennett and the other suspects were transported to the Jennings County Jail.