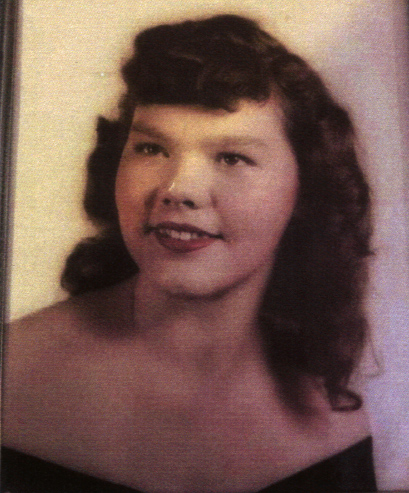 Ellen Emmaline (Emma) Estridge of Brookville, Indiana peacefully entered eternity July 9, 2021, surrounded by her family.
She was born March 3, 1932 in Gainesville, Texas, to the late Walter & Cora (Powell) Parker.  She was a member of the Valley Christian Church in Brookville, Indiana.  Ellen was a strong woman, loved by many, and will be missed by all who knew her.
A homemaker, Ellen had several hobbies: reading, crossword puzzles, word searches, playing cards and yardwork.  In addition, she was an excellent cook, and no one ever left her table hungry.  Lastly she enjoyed her grandchildren and great-grandchildren, and loved spending time with each of them.
Survivors include her husband of over 70 years, Herbert Estridge, and their three children, Pam (Steve) Henson, Herb (Betty) Estridge, and Bryan (Donna) Estridge.  Four Grandchildren, Kim Meyers, Jennifer (Jason) Hacker, Christopher (Susan) Estridge, and Amber Henson; three great-grandchildren, Brennan Meyers, Brianna Meyers, and Emma Hacker.  Four siblings, Barbara Vones, Ronald Parker, Richard Parker and Naomi Toups.
In addition to her parents, she was preceded in death by her siblings, Frances Ramsey, Joe Parker, Walter Parker, Ralph Parker, Charleen Kelly, Aleta McDonald, Linda Roy, Jimmy Parker and Don Wayne Parker.
Memorial contributions may be directed to the Valley Christian Church, 173 East 4TH Street, Brookville, Indiana.
In keeping with her request, there will be no public services.  The staff of Phillips & Meyers Funeral Home are honored to serve the Estridge family, to sign the online guest book or send a personal condolence please visit www.phillipsandmeyers.com .