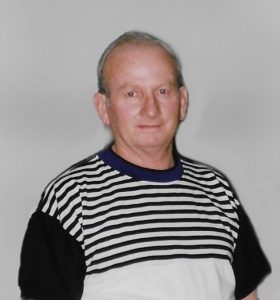 Donald Lane, 80, of Aurora, Indiana passed away Sunday, July 11, 2021, in Lawrenceburg, Indiana.
He was born November 20, 1940, in Rising Sun, IN, son of the late George Lane and Lillian (Kidd) Lane.
He worked as a Machinist for Connector Manufacturing, retiring after over 20 years of service.
He was a long time member of Life Church of Aurora. Don drove the church bus in the 70's, just one of several ways he was able to get people into church. He always helped with the fund raisers at the fire department, his special job was being in charge of the beverages. His faith and family were very important to him. He liked maintaining his home and keeping an immaculate yard. He also enjoyed flower gardens. He was always helping with his in-laws store (Gabbards Store), whether it be putting things together or delivering furniture. He was an avid sports fan, especially IU basketball and baseball. Don attended regularly all of the local and away basketball games with his boys, the Aurora Red Devils and the South Dearborn Knights. He held season tickets to both. Don instilled a great work ethic and morals in his family and friends. He will be greatly missed by his family, church family, friends and by his special dog, Snoopy.
Donald is survived by his loving spouse of 56 years, Virginia (Gabbard) Lane; sons, Mark (Lisa) Lane of Aurora, IN, Jeffery Allen (Shana) Lane of Aurora, IN; sister, Mary Elizabeth Dunn of Rising Sun, IN; grandchildren, Kalicia Lane (Justin Peacock), Abigail Lane, Blayze (Nicole) Lane, Randi (Garrett) Oak, Eric Hambrick, and Sarah Hambrick; great-grandchildren, Gavin Lane, Tristan Peacock, Bella Peacock, Zac Probst, Zoey Oak, AnnaLynn Lane, Grayson Hambrick, and Ashton Lane.
He was preceded in death by his parents; sister, Kathy Waldon; brothers, Carlos "Doc" Lane, and Billy Lane.
Friends will be received Thursday, July 15, 2021, 5:00 pm – 8:00 pm at the Life Church, 201 W. Conwell St. Aurora, Indiana.
Services will be held at the church on Friday at 1:00 pm with Pastor Kenny Hopper officiating.
Interment will follow in the River View Cemetery, Aurora, Indiana.
Contributions may be made to the Life Church. If unable to attend services, please call the funeral home office at (812) 926-1450 and we will notify the family of your donation with a card.
Visit: www.rullmans.com