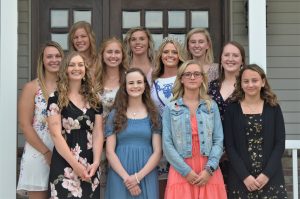 Osgood, IN — The 2021 Miss Ripley County Pageant will take place Sunday night at 6:30 at the Damm Theater in Osgood. The doors open at 5:30.
A total of 10 contestants are entered in this year's pageant. The new Queen will be crowned by 2019 Miss Ripley County Heidi Speer, who served in the role for two years since the pageant was not held last year due to the pandemic.
The theme of this year's pageant is "Hometown Heroes."
103.9 WRBI's Brent Lee will serve again this year as Master of Ceremonies.