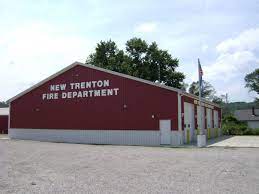 New Trenton, IN — The New Trenton Volunteer Fire Department battled an RV fire on the 58-hundred block of State Road 46 just after 7:00 Saturday night.
The RV was fully engulfed when firefighters arrived, but the flames were quickly put out.
The Harrison Fire Department also responded to the scene. The St. Leon Fire Department was placed on standby, while the Bright Volunteer Fire Department started sending a tanker to the scene but was told to disregard the call.
There's no word on the cause of the fire. No one was hurt but the RV is listed as a total loss.