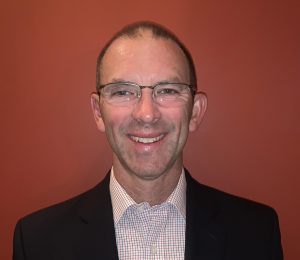 Batesville, IN — Brian McFee, an accomplished local school administrator, has been selected to join the staff at Batesville High School (BHS) as associate principal, according to principal Andy Allen. McFee comes to the Batesville Community School Corporation (BCSC) from Oldenburg Academy.
"I'm pleased to welcome Brian to BHS," Allen said. "His broad range of experience in leading a smaller school equips him well to work with our approximately 700 students. I look forward to having someone of his caliber on our team."
McFee has spent the last six years working in various capacities at Oldenburg Academy. Initially hired as athletic director and dean of student life, he was promoted to principal in 2016. In that position, he developed a variety of programs to improve student life and connect students with the community.
"BHS is well-known for its innovative programs to provide students with educational and workforce opportunities, such as our collaboration with Ivy Tech, our mentorship and cooperative programs, and our new online career network," Allen continued. "Brian's experience with these types of initiatives, as well as his background in facility management, budgeting, and academic affairs, makes him a perfect fit for this position at our school."
A graduate of Malone College in Canton, Ohio, with a bachelor of arts in physical and health education, McFee received his master's degree in educational administration from Xavier
University in Cincinnati. Also licensed in Ohio, he has previously worked at schools in Franklin and Cincinnati in the Buckeye state.
McFee and his wife Molly live in the Bright, Indiana, area and have five sons. In his spare time, he enjoys spending time with his family and neighbors, volunteering at All Saints Parish, and
watching his sons play soccer and football and run track.
"I am excited about becoming a Bulldog and working with the great teachers and students that I have had the opportunity to interact with over the past several years," McFee said. "I look
forward to serving the Batesville Community School Corporation."
(Batesville Community School Corporation press release)