Lawana Joanne Tarter, age 84, of Richmond, Indiana and formerly of Brookville, Indiana,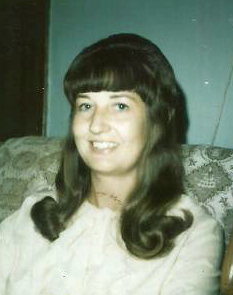 died Sunday, June 13, 2021 at Reid Health in Richmond, Indiana.
Born January 4, 1937 in Cedar Grove, Indiana she was the daughter of the late Oliver S. & Florence (Hitt) Puccini.  She was united in marriage to David W. Tarter on October 1, 1978 and he preceded her in death on July 23, 2019.
A homemaker, she enjoyed raising her family.  In her later years she was a voracious reader, and enjoyed crossword puzzles, and jig saw puzzles.
Survivors include two daughters, Kathy (Frank) Ward of Richmond, Indiana and Betsy (Tyson) Chastain of Knoxville, Tennessee, nine grandchildren; four great-grandchildren.
In addition to her parents and husband David, she was preceded in death by two daughters, Connie Hyre and Bonnie Hardt; five sisters, Alma Bauer, Mary Vise, Eileen Weber, Christine Morgan, Frances Lenox; as well as three brothers, Oliver Puccini Jr., James Puccini, and Earl Puccini
Graveside services will be held on Monday, June 21, 2021; 11:00 A.M., at Holy Guardian Angels Cemetery, 405 U.S. Highway 52, Cedar Grove, Indiana.
The staff of Phillips & Meyers Funeral Home are honored to once again serve the Tarter family, to sign the online guest book or send personal condolences please visit www.phillipsandmeyers.com.