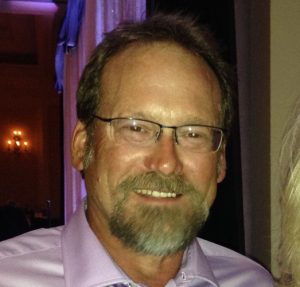 Tim "Sach" Andres, 59 years old of St. Leon, passed away on Saturday, June 12, 2021. A generous man who would drop everything to help someone else, Tim was always there to support to his family, friends, and community.  His mom could always count on Tim to fix things around the house. At home, he loved to work in the yard, play with the dogs, and listen to his beloved Reds on the radio.  He also enjoyed his time volunteering as a chicken fat puller at the St. Leon Fireman's Festival every summer. Born and raised in St. Leon, Tim was well known and liked by everyone. His talents in the masonry field led him to owning his own brick laying business and then working for Ollier Masonry for the past several years. Tim shared his talents with the community, doing work for the churches, local businesses, and friends. In his free time, you could find Tim on the golf course during the summer and at the North Dearborn Conservation Club shooting trap during the winter.
After thirty-one years of marriage and two beautiful daughters, Tim & Missy were still having fun. They loved to ride his Harley and often went on rides with friends. Missy's family loved to tease that they loved Tim as much, if not more, than her.  He tried to be the disciplinarian with his girls, but it wasn't in Tim's DNA; he was just wrapped around their fingers. Tim was happy with life and enjoyed everything he had.
Tim will be deeply missed by his wife, Missy, and their daughters Kari & Kasey; his mother Charol Andres Fuernstein, and siblings Cynthia (Daniel) Ullmann of South San Francisco, CA, Susan Mendel of Sunman, Steve (Christie) Andres of St. Peters, Catherine Kissel of Batesville, and many nieces, nephews, and friends. Tim is preceded in death by his father, Joseph Andres.
Visitation for Tim will be on Thursday, June 17, 2021, from 5:00pm – 7:00pm at the Parish Life Center at 7536 Church Lane, W. Harrison, IN, 47060. Mass of Christian Burial will be on Friday, June 18, 2021, at 11:00am at St. Joseph Catholic Church, All Saints Parish, with Father Jonathan Meyer presiding. Burial will immediately follow at St. Joseph Cemetery. For those not able to attend, mass will be live streamed at https://www.youtube.com/user/aspweeklyhomily. Memorials for Tim can be made to the Greg Andres Scholarship Fund (make checks payable to Dearborn Community Foundation with Greg Andres/NDCC Scholarship Fund in the memo line), North Dearborn Conservation Club or St. Leon Fire Department. Memorials will be accepted at the visitation or can be mailed to Andres-Wuestefeld Funeral Home at 25615 State Rt. 1, Guilford, IN 47022. Please visit www.andres-wuestefeldfh.com to sign the online guestbook and offer condolences.