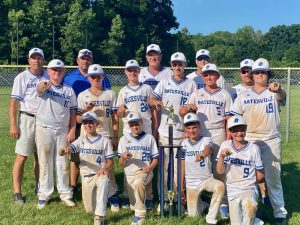 The Batesville Bats traveled to Bloomington this past weekend and won the B-Town Showdown.
The squad defeated the Indiana Bulls 13-10 in the title game. Earlier in the day, the Bats defeated Demand Command 10-2 in the quarter-final and Bam 2026 19-6 in the semi-final. The team hit a blistering .471 for the tournament.
The squad will next be in action next weekend in Indianapolis for the 48 team USSSA Indiana State Tournament.
Courtesy of Bats Coach Paul Drake.