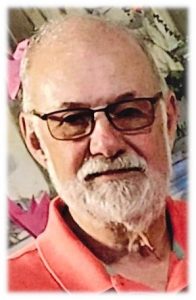 Roger Mayer, 77, of Milan passed away Saturday, June 12, 2021, at his residence surrounded by his loving family. Roger was born to Norman and Margaret (Bleh) Mayer in Cincinnati, Ohio on Saturday, October 2, 1943. Roger married the love of his life, Janice Hoberg, on May 8, 1965. He worked at Cincinnati Milacron and retired from Meyer Tool in Cincinnati, Ohio. Roger was a Ham Radio operator, #W8RHM. He enjoyed being outdoors, whether he was coaching, watching soccer or baseball, or going to the park. His greatest passion in life was his family, especially watching and supporting his grandchildren in their sports.
Roger is survived by his loving wife, Janice, of 56 years, of Milan; sons Daniel Mayer of Cincinnati, Ohio, Kevin (Susan) Mayer and Christopher (Nicole) Mayer both of Bright, Indiana; daughter Cheryl Pence of Cincinnati, Ohio; brothers Edward (Margie) Mayer and David Mayer; grandchildren Ryan (Emily) Pence, Katherine Pence, Chris (Nick) Olson, Tiffany Olson, Aaron Mayer, Leah Mayer, and Anna Mayer; great-grandchildren Kayden, Karter, Kolton, Chloe, and Ellie; and other extended family members and friends.
Roger was preceded in death by his parents, daughter-in-law Mimi Mayer, and son-in-law Mike Pence.
Family and friends may gather to share and remember Roger from 9-11 AM Wednesday, June 16, 2021, at Laws-Carr-Moore Funeral Home in Milan. A service will follow at 11 AM Wednesday also at the funeral home with Pastor Charlie Miller officiating. Burial with a graveside service will be held at 1 PM Wednesday, June 16, 2021, at St. Joseph Cemetery, 3819 W. 8th Street, Cincinnati, Ohio 45205. Memorials may be given in honor of Roger to the Ripley County Humane Society or the Red Wolf Sanctuary. Laws-Carr-Moore Funeral Home has been entrusted with arrangements, 707 S. Main St., Box 243, Milan, IN 47031, (812) 654-2141. Please reach out through our website at www.lawscarrmoore.com to leave an online condolence or a memory of Roger for his family.