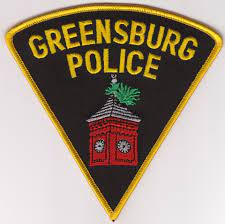 Greensburg, IN — A tip to police about the manufacture and use of methamphetamine led to the arrest of a Greensburg man.
A search of a unit at the Briarwood Apartment complex where 33-year-old Christopher Scott was staying, and a vehicle registered to him that was parked nearby, allegedly turned up a number of items related to the manufacture of meth, including an active meth lab, chemicals, precursors, and reaction vessels.
Police say the items were found within 100 feet of a swimming pool, and 215 feet from a playground where children were playing.
Scott is facing one felony count of Manufacturing Methamphetamine; one felony county of Possession of Methamphetamine; one felony count of Possession of Precursors; one misdemeanor count of Resisting Law Enforcement; and one misdemeanor count of Possession of Paraphernalia.
The Greensburg Police Department Intelligence Unit is thanking Indiana State Police, the Decatur County Prosecutors Office, and Briarwood Apartment management for their assistance in the investigation.
The defendant is presumed innocent until proven guilty in a court of law.