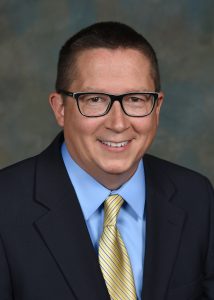 Southeastern IN — Ivy Tech Community College Lawrenceburg/Batesville has hired Matt Dole as the Employer Consultant for the school's newly-launched Career Coaching and Employer Connections (CCEC) program.
The CCEC program brings together career development and employer outreach to meet the needs of the workforce. This strategic approach will emphasize comprehensive career readiness practices alongside academic preparation throughout a student's college experience.  CCEC also benefits employers by helping them find top talent for their workforce needs and/or skill-up current employees with custom training.
In his new role as Employer Consultant with Ivy Tech, Dole will lead outreach to employers, align talent pipeline development with employer and market demand, and help provide workforce training.
Dole joined Ivy Tech last month after a 30-year career in marketing and human resources. He and his family live in St. Leon.
Ivy Tech Lawrenceburg/Batesville's service area includes Dearborn, Ripley, Franklin, and Ohio counties.