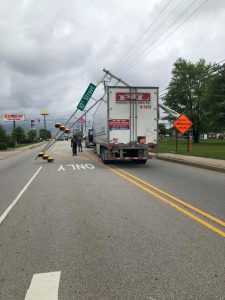 Greensburg, IN — The intersection of Lincoln and 10th streets in Greensburg will be a four-way stop until further notice after an accident shortly before noon Thursday.
A semi took out the traffic light and support pole at the intersection.
The four-way stop will be in effect until the stoplights and pole are fixed.
This will be in effect until the pole and stop lights are fixed at this location.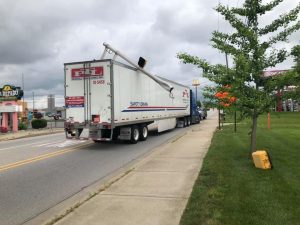 There were no injuries reported.