Evansville, IN — Governor Eric Holcomb announced on Friday a commitment of $475 million in funds dedicated to "transformational infrastructure projects" across southern Indiana, with a good portion of the dollars to be used to extend State Road 101 from US 50 to the Ohio River in Dearborn, Ohio and Switzerland counties.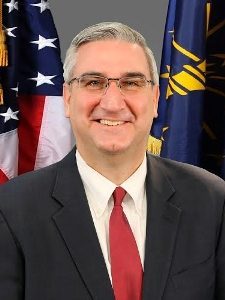 The Indiana Department of Transportation will begin development of an approximately $200 million extension of the existing portion of 101 at US 50 south of Milan, and at the Ohio River crossing via Markland Dam near Vevay.
The 25-mile new highway extension will provide a direct connection for communities in Dearborn, Ohio and Switzerland counties to both Interstates 74 and 71. It will also offer a new cross-river route for freight traffic through Southeastern Indiana.
Initial planning for the project is scheduled to begin within the next year.
The Governor made the announcement during an event in Evansvillle, in which he also announced two other projects: $75 million in major improvements to US 231 in DuBois and Martin counties between I-64 and I-69; and $200 million for construction of Indiana's approach to the I-69 Ohio River Crossing near Evansville.