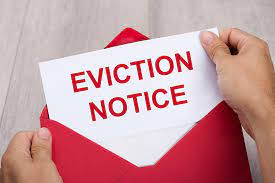 Statewide — State leaders and advocates are getting ready for a wave of evictions in Indiana.
The federal moratorium on evictions ends at the conclusion of this month, and thousands could be kicked out of their homes. The evictions are expected because many are behind on their rent or simply haven't paid since the state and the federal government put evictions on hold during the COVID-19 outbreak.
About 45-thousand evictions are reportedly on file with courts across the state.