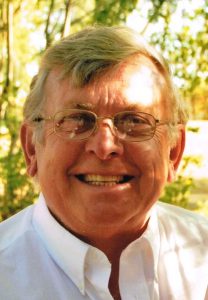 William E. Lawrence, 71, Greensburg, Indiana, passed away on Saturday, June 5, 2021, at his residence.
Born, July 13, 1949, in Greensburg, Indiana, he was the son of Rita Marie (Loechle) Lawrence.
He graduated in 1967 from Greensburg Community High School.  He enjoyed hunting, bowling, and watching his grandchildren's sporting events.  He had coached youth sports for many years.  Bill was a member of the St. Mary's Catholic Church.
He was married to Brenda K. Miller on May 18, 1968, and she survives.
He is also survived by three children, Scott Lawrence, Greensburg, Kimberly (Phil) Nobbe, Greensburg, and Tracy (Sean) Smith, St. Paul; one brother, Danny Lawrence, Greensburg; seven grandchildren, Lindsay Nobbe, Morgan (Matthew) Navarra, Danielle Smith, Taylor Smith, Kaylee Smith, Jayden Lawrence, and Mason Lawrence; one great grandson expected in November.
Visitation for family and friends will be held on Thursday, June 10, 2021, from 11:00 to 1:00 p.m. at the Porter-Oliger-Pearson Funeral Home in Greensburg.  Funeral Services will follow at 1:00 p.m. with Rev. John Meyer officiating.  Memorials may be made to Our Hospice of South Central Indiana.      Online condolences can be made to the family at www.popfuneralhome.com