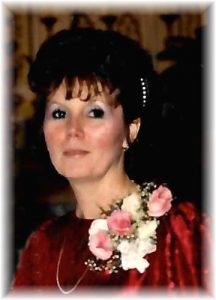 Loving wife, mother, grandmother and great-grandmother, Linda Louise (Inman) Coyle, age 71 of Batesville, Indiana passed away peacefully on May 28, 2021 in Cincinnati, Ohio surrounded by her family.
Linda was born on January 2, 1950 to the late Robert and Sylvia Inman in New Castle, IN. She attended Sunman High School and worked at Hill Rom, where she retired, after 33+ years. She was known as 'The Candy Lady' to her nieces, nephews and many neighborhood kids. She loved her family and the outings where she could throw her fishing line in the water. She enjoyed her old TV shows, soaps, and game shows. She had a green thumb too and loved to care for her plants and flowers. She always kept up with her friends and family on Facebook. Linda lived her life to the fullest, how she wanted and everyone enjoyed being around her.
Linda is survived by her loving husband of 53 years Roy Coyle; son, Tony (Deanna) Coyle of Greensburg; daughter, Lisa (John) Ronnebaum of Batesville; 6 grandchildren; 9 great-grandchildren; sisters, Sylvia (Robert) McDaniel of Peppertown and Margaret (Larry) Kunze of Sunman; brothers, Robert (Debbie) Inman of Morris, Fred Inman of Harrison and Mark Inman of Michigan; along with her beloved Floppy (dog) who was always by her side.
In addition to her parents, she was preceded in death by her sister, Judy (Chester survives) Philips of Peppertown.
Visitation will be Wednesday, June 2, 2021 from 4-7pm with funeral service at 10:00am on Thursday, June 3rd all at Meyers Funeral Home in Batesville.  Minister Brian Hudson officiating.  Burial to follow in St. John's UCC Cemetery in Batesville.
Memorials may be made to New Testament Baptist Church or St. Jude Children's Hospital by bringing to services or mailing to: Meyers Funeral Home, P.O. Box 202, Batesville, IN 47006.
You are welcome to leave a message at www.meyersfuneralhomes.com on Linda's obituary page for the family in the online guestbook.