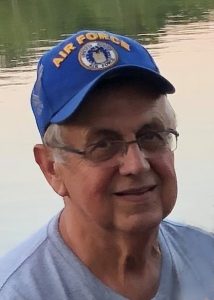 Kenneth L Johnston, 76, of Aurora, Indiana, passed away Tuesday, May 25, 2021.
He was born October 22, 1944, in Cincinnati, Ohio, son of the late Harold Johnston and Eloise (McClellan) Johnston.
Kenneth retired from American Electric Power Co. after serving 32 years of service.
He served four years in the United States Air Force in the Vietnam Era. The last two years Ken served in Tokyo, Japan, where he met his future wife Mieko Masubuchi. They were married on October 25, 1969 in the First Presbyterian Church of Aurora where they remain as members. They lived most of their life on the Willow Lawn Farm and took great pride in taking care of the old 1827 farmhouse. They raised beef cattle for about 30 years and always had a large garden to share. In 1990 Ken started the Johnston Yacht Club on the side of the farm.
Kenneth was an Eagle Scout, and one of the founding members of the Hogan Township Fire Department and helped in the building of the firehouse.
Kenneth is survived by his loving spouse of 51years, Mieko (Masabuchi) Johnston, son, Tom Johnston and grandson, Ezra Lee Johnston; sister, Eleanor.
He was preceded in death by his parents and brother, Ronald Johnston.
Friends will be received Friday, June 4, 2021 from 11:00 am – 1:00 pm at the Rullman Hunger Funeral Home.
Services will be held at the funeral home at 1:00 pm, with Pastor Dawne Sarchet officiating.
Interment will follow in the River View Cemetery, Aurora, Indiana. Military graveside services will be conducted by members of the Southeastern Indiana Honor Guard.
Contributions may be made to the First Presbyterian Church. If unable to attend services, please call the funeral home office at (812) 926-1450 and we will notify the family of your donation with a card.
Visit: www.rullmans.com