Franklin County, IN — A woman was killed and two others were injured in a head-on crash on State Road 1 near Old State Road 1 in Southgate Friday afternoon.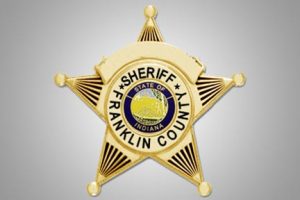 The Franklin County Sheriff's Office says 56-year-old Vanessa Bailey of Eaton, Ohio was driving a car south on State Road 1 shortly after 2 pm Friday with her husband, 54-year-old Ronald Bailey, following in a pickup truck pulling a trailer.
Investigators say as both vehicles crested a hill and entered a left hand curve, a third vehicle in the northbound lane driven by 74-year-old David Busse of Dillsboro went left of center and struck Vanessa Bailey's car head-on.  Investigators say Vanessa Bailey's car went off the road and crashed into a grassy embankment. In the collision, Busse's car rotated in the southbound lane and struck Ronald Bailey's trailer.
Vanessa Bailey was pronounced dead at the scene by the Franklin County Coroner. Busse was taken by Franklin County EMS 1 to a Cincinnati area hospital, where he was treated for non-life threatening injuries. Ronald Bailey was treated at the scene by EMS.
Busse told investigators that he possibly fell asleep while driving.
The Sheriff's Office says the crash remains under investigation.
Deputies were assisted at the scene by the Indiana State Police Accident Reconstruction Team, the Cedar Grove and Brookville Volunteer fire departments, Franklin County EMS 1, Responder 24, and the Franklin County Coroner's Office.