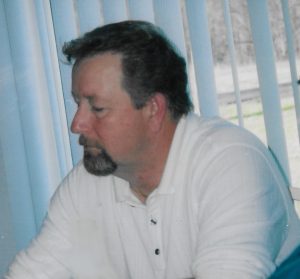 Steve Davis, 64, of Aurora, Indiana passed away Wednesday, May 26, 2021, in Aurora, Indiana.
He was born September 20, 1956, in Cincinnati, OH, son of the late Samuel Davis and Evie (Roberts) Supe.
He served his country as a member of the United States Army.
Steve worked as a truck driver for over 25 years, he spent 14 years with Palmer Donovan Trucking.
Steve enjoyed restoring classic cars, watching car shows, and attending car shows, which was a family event. He also liked listening to oldies, watching classic movies, and westerns. Steve also liked to target shoot and fish. Everyone loved being around him and his great sense of humor. Steve loved spending time with his family and he will be greatly missed.
Steve is survived by his loving spouse, Anna (Lewis) Davis, children Shonda Adams-Morgan of FL, Steven Samuel Davis of Cincinnati, OH, Anthony (TJ) James Davis of Cincinnati, OH; step children, Shelly Murphy of Cincinnati, OH, Tammy McDonald of Lawrenceburg, IN and Rocky Murphy of Cross Plains, IN.
He was preceded in death by his parents Sam and Evie; sisters, Goldie Wilson, and Loretta Keith.
Friends will be received Wednesday, June 2, 2021, from 12:00 – 2:00 pm at the Rullman Hunger Funeral Home, 219 Mechanic Street, Aurora, Indiana.
Services will be held at the Funeral Home, at 2:00 pm.
Interment will follow in the River View Cemetery, Aurora, Indiana.
Contributions may be made to the Funeral Home to defray expenses. If unable to attend services, please call the funeral home office at (812) 926-1450 and we will notify the family of your donation with a card.
Visit: www.rullmans.com