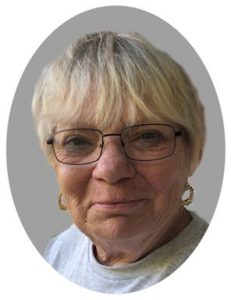 Deborah A. Cox, age 71 of Oldenburg, passed away peacefully Wednesday, May 12, 2021 at home. Born August 5, 1949 in Batesville, she is the daughter of Viola (Nee: Billman) and Jerome "Bud" Prickel. She married the love of her life, Gary Cox June 3, 1972 at Holy Spirit Church in Evansville, Indiana.
Debbie graduated from Oldenburg Academy and earned her Master's degree in education from Indiana State University. She taught in Junction City, Kansas for five years and 15 years at the North Posey Indiana School District. In addition to Kansas, Debbie and Gary spent ten wonderful years in Austin, Texas where she founded and served as president of the Barton Creek Country Club Women's Golf Association. She was a surrogate Mom to many teenagers from St. Michael's Academy. She enjoyed entertaining, cooking, and traveling around the world with Gary. Her favorite destination was London, England. Her happiest times were spent drinking beer or wine by the pool in Austin, or on the porch in Hamburg with her dear family and friends.
Debbie possessed a green thumb and loved to garden. She was most at peace spending time in her greenhouse, where she raised her garden from seeds while she sang and danced. She also canned her own tomatoes and other vegetables in the fall. Debbie thoroughly enjoyed putting the top down on the convertible for rides in Austin with The Traveling Wilburys or John Mellencamp blasting away. When Debbie and Gary purchased their country estate in Hamburg, they named it Bull Fork Valley and Debbie loved the peace and tranquility the property offered. However, her greatest joy was being with her three grandchildren.
She is survived by her beloved husband Gary; daughter Shona Eden of Arlington, Indiana, her (adopted) son Doowhee Song from South Korea; sisters Susan Schutte of Napoleon, Mary Beth Knueven of Greensburg, Amy Mehlon of Batesville, Audrey Miller of Plainfield, Indiana; brothers Nicholas Prickel of Harrison, Ohio, Tim Prickel of Westfield, Indiana and her precious grandchildren Savannah, Athena, and Olivia. She is preceded in death by her parents, and she will visit family and friends as a cardinal.
There will be no services. Debbie's wishes were to be cremated. Memorials may be made to Phi Beta Psi Sorority Cancer Research and forwarded to the Weigel Funeral Home (P.O. Box 36, Batesville, Indiana, 47006).