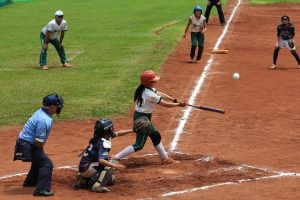 The North Decatur Lady Chargers took the lead late in the game in a 5-3 victory over The Waldron lady Mohawks on Thursday.
The game was tied at three with ND batting in the bottom of the fifth when Macy Scudder drew a walk, scoring one run.
Courtesy of Chargers AD Scott Johnson.