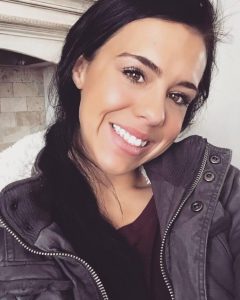 Kennidy Rae Riley, of West Harrison, was born on August 17, 1997, in Cincinnati, OH, a daughter to Mark and Michelle Offill Riley. Kennidy was baptized at Batesville Christian Church. She loved animals of all types, especially her dogs. She was an avid soccer player in high school, and she loved to hang out with her family. Her family meant the world to her. On Monday, May 3, 2021, at the age of 23, Kennidy passed away at home unexpectedly.
Those surviving who will cherish Kennidy's memory include her daughter, London Davis of West Harrison; fiancé, Devin Davis of West Harrison; her parents, Mark and Michelle Riley of West Harrison; three siblings, Brent Riley of Cincinnati, Dana Riley of West Harrison, and Joc Riley of West Harrison; maternal grandfather, Kenneth Offill of West Harrison; paternal grandparents, Barney and Marlene Petit; parents in-law, Terry and Eva King; Uncle Travis (Jessica) Offill; Aunt Nikki (Casey) Young; niece and nephew, Emerson Riley and Lincoln Seiwert; as well as many cousins. Kennidy was preceded in death by her maternal grandmother, Dana Mae Offill; paternal grandfather, Charlie Riley; great-grandmother, Zelma King; great-grandfather, Rubin Herring; one uncle, Eric Riley; and one aunt, Danielle Petit.
Friends may visit with the family on Tuesday, May 11, 2021, at Cook Rosenberger Funeral Home, 929 Main Street, Brookville, IN 47012, from 12 noon until the time of service at 2 p.m. Burial will follow immediately after in Drewersburg Baptist Cemetery. The family would like to invite funeral attendees, as well as people who couldn't make it to the funeral, to a gathering of fellowship to be held after the burial from 4 until 8 p.m. at the New Trenton Recreation Hall, 5138 Depot Street, New Trenton, IN 47060.
In lieu of flowers, the family request that memorial contributions be made to a savings account set up with Franklin County National Bank for Kennidy and Devin's daughter, London Davis. Checks may be made payable to London Davis.
To sign the online guestbook or to leave personal memories, please visit www.cookrosenberger.com. The staff of Cook Rosenberger Funeral Home is honored to serve the family of Kennidy Riley.