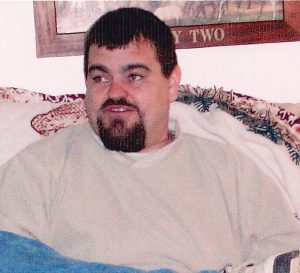 Mr. Darrin Scott Atwood, age 49, of Fairland, Indiana, formerly of Switzerland County, Indiana, entered this life on October 14, 1971 in Franklin, Indiana. He was the loving son of Darvin Franklin Atwood, whom preceded him in death and Linda Lou (Donica) Drake. Darrin was raised in Morgan County, Indiana and later moved to the Switzerland County community where he was a 1990 graduate of the Switzerland County High School and was also on the honor roll. Darrin excelled at Southeastern Career Center in Versailles, Indiana where he received his electrician license. Darrin was inducted into the United States Army in 1991 in Madison, Indiana and was honorably discharged. He was employed as a journeyman electrician for Union Local #481 of Indianapolis, Indiana for 20 years. He was a member and a deacon at Fairland Baptist Church in Fairland, Indiana. Darrin loved helping everyone that he could and was a jack of all trades except for plumbing! He enjoyed spending quality time with his family and friends. Darrin passed away on Monday, May 3, 2021, at his residence.
Darrin will be deeply missed by his loving mother, Linda Lou (Donica) Drake of Vevay, IN; his brother, Dawson Gerald Atwood and his wife, Angela of Morgan County, IN; his nephew and niece, Dakota Atwood and Sam Morrow of Marion County, IN; his maternal-grandmother, Mary Elizabeth (Cracraft) Donica of Franklin, IN; his aunt and uncle, Bob Donica and his wife, Jolynn of Greenwood, IN and his cousins, Jesse and Justin Donica.
He was preceded in death by his father, Darvin Franklin Atwood, died June 3, 1989; his brother, Troy Atwood, died March 10, 1988; his sister, Da Lynn C. Atwood, died March 31, 1991; his step-father, M. Glen Drake, died March 5, 2012; his maternal-grandfather, Ralph Sylvester Donica, died May 31, 1973; his paternal-grandfather, George F. Atwood, died June 10, 1982 and Jesie F. (Peyton) Atwood, died February 14, 2006.
Visitation will be held from 11:00 a.m. – 1:00 p.m., Friday, May 7, 2021, at the Haskell & Morrison Funeral Home, 208 Ferry Street, Vevay, Indiana 47043.
Funeral services will be conducted Friday, May 7, 2021, at 1:00 pm, at the Haskell & Morrison Funeral Home, 208 Ferry Street, Vevay, Indiana 47043.
Full military rites will be conducted by the Honor Guard of the Vevay American Legion Post #185 and the Vevay VFW Post #5396 at the funeral home.
Interment will be held at a later date in the Slawson Cemetery, Bennington, Indiana.
Memorial contributions may be made to the Slawson Cemetery Fund. Cards are available at the funeral home or online at www.haskellandmorrison.com