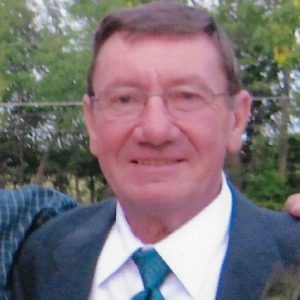 Jerry Lee Stuehrenberg, 70Jerry Lee Stuehrenberg, 70, Greensburg, passed away on Tuesday, May 4, 2021 at his residence. Born, October 6, 1950 in Greensburg, Indiana, he was the son of Frank Stuehrenberg and Martha (Davis) Stuhrenberg.
Jerry graduated in 1969 from Jennings County High School. He served in the Army in the 75th Airborne Rangers in Vietnam.  He had worked at Bohn Aluminum, KS Bearings, Delta Faucet, and North Decatur Elementary School where he was known as "Mr. Jerry".
He enjoyed hunting, fishing, and cooking.  He loved being with his dog, Coco.  His family often referred to him as "Mr. Fixit".  Jerry had been a member of the St. Mary's Catholic Church, Decatur County Conservation Club, and American Legion Post 129.
He was married to Nancy Dierckman on August 12, 1976 and she survives.  He is also survived by two children, Eric (Amy) Stuehrenberg, Greenwood, IN, Jennifer Ruse, Columbus, IN; Brother, Tom (Angie) Stuehrenberg, Cross Plains, IN; Sister, Diana (Yogi) Bare, St. Paul, IN; 4 Grandchildren, Austin Gibson, Samantha Ruse, Brandon Ruse, Siena Halfaker; 2 Great Grandchildren. Several nieces and nephews. He was preceded in death by his parents, Brothers, David, Frank, Bill, and Dale Stuehrenberg.
Family and friends will gather at 1:00 p.m. on Sunday, May 9, 2021 at the Porter-Oliger-Pearson Funeral Home in Greensburg to pray the rosary. Visitation will follow until 4:00 p.m.  A funeral mass will be prayed at 10:00 a.m. on Monday at the St. Mary's Catholic Church in Greensburg with Rev. John Meyer officiating. Interment with military graveside services will be held in the St. Mary's Catholic Cemetery in Greensburg. Memorials may be made to the St. Mary's Catholic School or to Our Hospice of South Central Indiana.  Online condolences can be made to the family at www.popfuneralhome.com