Greensburg, IN — UPDATE: The Statewide Silver Alert issued Tuesday for 40-year-old Georgette Collins has been canceled. Collins has been found safe.
Greensburg, IN — A Statewide Silver Alert has been issued for a woman who is missing from Greensburg. Georgette Collins is a 40-year-old white female, 5 feet 7 inches tall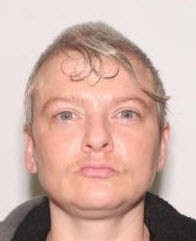 weighing 112 pounds. She has blonde hair with blue eyes and was last seen wearing a bright green Vegas T-shirt and jeans. She is believed to be in extreme danger and may require medical assistance. If you have information on the whereabouts of Georgette Collins, you're asked to call the Greensburg Police Department at 812-222-4911 or 9-1-1.