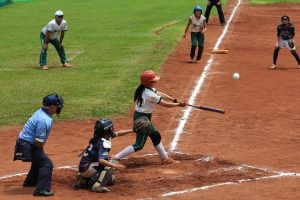 Sarah Swain would not be denied at the plate on Saturday, picking up four hits and leading The North Decatur Lady Chargers Varsity to a 12-6 win over The Triton Central Lady Tigers in Game 1 of a DH.
An early lead helped ND defeat TC 15-5 on Saturday's game 2 DH.
Courtesy of Chargers AD Scott Johnson.