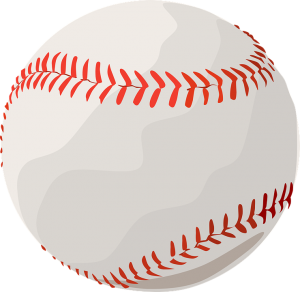 Batesville ran off with the lead late in the game in a 7-5 victory over New Palestine on Saturday. The Bulldogs were down 3-2 heading into the last inning, and then the game was tied at three with the Bulldogs batting in the top of the seventh when Trey Peters drew a walk, scoring one run.
Will Habig led the Bulldogs to victory on the pitcher's mound. The righty lasted two innings in relief, allowing zero hits and two runs. Sam Voegele threw one-third of an inning in relief out of the bullpen. Voegele recorded the last out to earn the save for Batesville.
Brendan Tabor took the loss for New Palestine. Tabor surrendered three runs on three hits over two innings, striking out two and walking one.
Blain Nunnally started the game for New Palestine. The pitcher allowed four hits and one run over four innings, striking out four. Max Baumer started the game for Batesville. The right-hander lasted four and two-thirds innings, allowing three hits and three runs while striking out two.
Calvin Sherwood went 2-for-4 at the plate to lead the Bulldogs in hits.The Bulldogs will travel to East Central on Monday to return to conference play. The win makes the Bulldogs 3-1 overall and 1-1 in the EIAC conference.
Batesville watched the game slip away early and couldn't recover in a 3-2 loss to Connersville on Thursday. Connersville took the lead on a single in the first inning.
The pitching was strong on both sides. Connersville pitchers struck out three, while the Bulldogs' Jacob Meer took down seven.
In the first inning, Connersville got their offense started. Connersville scored one run when Bentley singled.
Lykins was credited with the victory for Connersville. The Spartan surrendered two runs on one hit over six and third innings, striking out two and walking one. Lykins had a perfect game going through the fifth inning. Friend threw two-thirds of an inning in relief out of the bullpen. Friend recorded the last two outs to earn the save for Connersville, leaving the bases loaded for Batesville to end the game.
Meer took the loss for the Bulldogs. The righty allowed six hits and three runs over five innings, striking out five and walking one.
Riley Zink and Cole Werner each collected one hit to lead the Bulldogs.
The Bulldogs take their first loss of the year to fall to 2-1 overall and 1-1 in conference play. The Bulldogs will travel to New Palestine to take on the Dragons on Saturday.
Courtesy of Bulldogs Coach Justin Tucker.