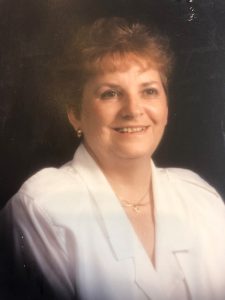 Jeanette M. Paduano, 83, of Rising Sun, Indiana, passed away Monday, March 15, 2021 in Aurora, Indiana.
She was born April 1, 1937 in Dry Ridge, KY, daughter of the late Thomas Brothers and Ida (Parker) Brothers.
Jeanette worked as a server for Skyline Chili, with over 25 years of service.
She attended St. Mary's Catholic Church and was a member of Parents without Partners.
Jeanette enjoyed traveling, decorating, and sewing. She was an avid reader. Jeanette was a volunteer usher for Playhouse in the Park and the Aronoff Center. Jeanette collected light houses, and at last count had about 202. She enjoyed time with her friends and family and she will be greatly missed by all who knew her.
Jeanette is survived by her children, Nicholas (Gloria) Paduano of Aurora, Indiana, Christopher (Donna) Paduano of St. Leon, IN., Tina M (Fred) Weber of Aurora, IN, Kimberly Ann (Mark) Waldon of Aurora, IN; 10 grandchildren; 8 great-grandchildren and one on the way.
She was preceded in death by her parents.
A memorial visitation will be Saturday, March 20, 2021, 12:00 pm – 2:00 pm at the Rullman Hunger Funeral Home, 219 Mechanic Street, Aurora, Indiana.
Memorial Services will be held at 2:00 pm with Father Ben Syberg officiating.
Contributions may be made to the Alzheimer's Association or Our Hospice of South Central Indiana. If unable to attend services, please call the funeral home office at (812) 926-1450 and we will notify the family of your donation with a card.
Due to the current situation dealing with COVID-19, we are following the directives from Governor Holcomb and the Centers for Disease Control and Prevention concerning large events and mass gatherings. The family deeply appreciates the support and love shown from friends, but the health and well being of everyone in our community is of top priority. We are asking everyone who will be in attendance to please remember the social distancing guidelines at all times, and the wearing of masks is highly recommended. Alternative ways to express your condolences can be done by going online at our website and leaving the family a message, sending a card, flowers, or making a donation in memory of their loved one.
Visit: www.rullmans.com