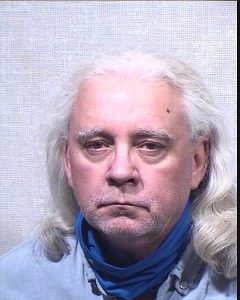 Seymour, IN — The Jackson County Sheriff's Office arrested eight individuals last week during an anti-human trafficking and pedophile operation. Suspects ages ranged from 19 to 60 years old. The Sheriff's Department had assistance from Covenant Rescue Group, a non-profit organization that supports agencies with training to battle human trafficking.
The operation, called Operation March Sadness, used decoy profiles for 15 to 19-year-old women. Of the eight arrested, six were for allegations of attempted sex with a child under the age of 16 including Richard N. Holman, 60, of Holton who was charged on allegations of Child Solicitation and Attempted Sexual Misconduct with a minor.
The other two individuals were charged with allegations related to paying for sex from either a 16 or 19-year-old, one of which alleged to offer to pay with methamphetamine and ecstasy. The seven other individuals came from Indianapolis, Evansville, Bedford, and even out of state from Kentucky, Ohio, and Georgia.