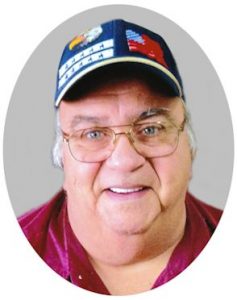 Martin R. Glaub, age 68 of Morris, died Tuesday, March 9, 2021 at Christ Hospital in Cincinnati. Born April 24, 1952 in Batesville, he is the son of Bertha (Nee: Wilhelm) and John Glaub Sr. He married Merita Flaspohler May 25, 1974 at St. Mary's of the Rock Church. He drove a bus 24 years for the Sunman-Dearborn School Corporation.
A 1970 graduate of Batesville High School, in his younger years Marty liked to squirrel and deer hunt. As he got older, he took up woodworking and wine making. Although not a sports fan, he would watch Notre Dame football. From a young age, Marty and his brothers were active at St. Anthony's volunteering to do a variety of chores and tasks for the church. From mowing, to bell ringing at service time, to helping with bingo. Marty spent 20 years on the bingo committee, serving 10 of those as Chairman. In addition to his family he will also be dearly missed by his faithful companion, Mickey the dog.
Marty is survived by his wife Merita; son Shawn Glaub of Morris and his Friend Linda; brothers James Glaub of Morris, Robert Glaub of Sunman, John Glaub Jr. of Batesville and numerous nieces and nephews. In addition to his parents, he is also preceded in death by his sister Delores Litzinger and brothers Joseph, Jerome and Julius Glaub.
Visitation is Monday, March 15th, from 9 – 11 a.m. at the Weigel Funeral Home. The current Governor's mandate requires all attendees wear a facemask and observe physical distancing. The mask must cover the individual's nose and mouth at all times. Funeral services will follow at 11:30 a.m. at St. Anthony's Church with Rev. Shaun Whittington officiating and burial in the church cemetery. The family requests memorials to the St. Anthony's Cemetery Fund or Msgr. Schmitz Memorial Improvement Fund.