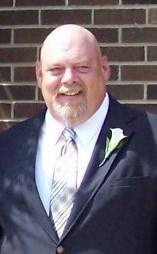 David Charles Smith age 62 of Guilford, Indiana passed away Wednesday, March 3, 2021. Born June 5, 1958 in Augsburg, Germany the son of Charles and Elnora (Grubbs) Smith.
David is survived by his parents Charlie and Jean Smith. Father of Ryanne (Brian) Sculthorpe and David (Charlotte) Smith II. Brother of Dan (Gina) Smith. Uncle of Caitlin Smith.
Preceded in death by his daughter Nicole Danielle Smith.
Services will be held at the convenience of the family. Burial will be in Gibson Cemetery Bright, Indiana. Memorials may be directed to Loving Hearts Hospice c/o Jackman Hensley Funeral Home 215 Broadway Street Harrison, Ohio 45030.