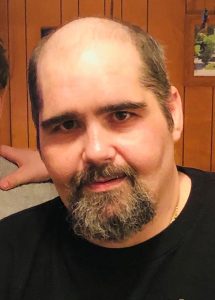 Daniel "Bubba" Lee Harper age 45 of Lawrenceburg, Indiana passed away Wednesday, March 3, 2021 in Lawrenceburg, Indiana. Born January 11, 1976 in Cincinnati, Ohio the son of Robert and Lois (Lee) Harper.
Daniel worked as a truck driver for many years, but his passion was fishing and riding his Harley every chance he could.
Daniel is survived by his parents Robert and Lois Harper. Brother of Kathryn (Steve) Wullenweber, David (Amanda) Harper and Scott (Kelly) Harper. Uncle of Khelsie Collins, Jennifer, Jessica and Jamie Wullenweber, Justin, Caleb, Luke and Emily Harper.
Visitation will be Monday, March 8, 2021 from 10:00 A.M. until time of funeral services at 11:00 A.M. with Pastor Gary Angel officiating all at Jackman Hensley Funeral Home 215 Broadway Street Harrison, Ohio 45030. Burial will follow at Gibson Cemetery Bright, Indiana.
Memorials may be directed to Bright Christian Church and or Loving Hearts Hospice c/o the funeral home.