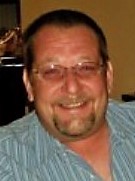 Kenneth "Kenny" Hollins age 50 of Brookville, Indiana passed away Monday, March 1, 2021 in Brookville, Indiana. Born October 20, 1970 in Hamilton, Ohio the son of McKinley "Ken" and Judy (Klumper) Hollins.
Kenny, an avid outdoorsman, loved hunting, fishing and just being around the Brookville Lake area. His family was the most important part of his life, and his love for them is what sustained him through his difficult battle with cancer.
Kenny is survived by his mother, Judy Hollins, siblings Kathy (Roger) Kolb, Todd Hollins, and Karen Hollins. Uncle of Kristen (David) Chakranarayan, Andrea (Carl) Lewis, Jonathan Kolb, Jacob (Kylee) Kolb and Tiffany Hollins. Also survived by 12 great nieces and 4 great nephews.
Kenny was preceded in death by his father, Ken Hollins.
Visitation will be Friday, March 5, 2021 from 12:00 P.M. until time of funeral services at 2:00 P.M. all at Jackman Hensley Funeral Home 215 Broadway Street Harrison, Ohio 45030. Burial will follow at Drewersburg Cemetery.
Memorials may be directed to Indiana Department of Nature Resources 14108 SR 101 Brookville, Indiana 47012