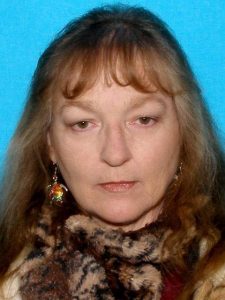 Hope, IN — It has been one year today since the last time people knew the whereabouts of Donna Mitchell, now 58, of Hope. Mitchell was last seen on security camera footage at the Brown Bottle Liquor Store in Hartsville, which is between her home and her destination. According to her family, she left Hope on the evening of February 11, 2020, and never arrived at her destination near Letts.
Her cell phone has not been on and there has been no activity on her credit cards according to police.
If you have any information that could help police with this disappearance, please call the Hope Police with any information or tips at 812-546-4015. Also, consider joining the "Bring Donna Home" Facebook page, which was set up by a member of Donna's family.