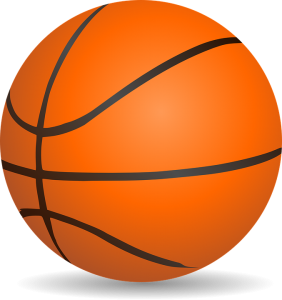 The Batesville 8th Grade Boys' Basketball team hosted Sunman-Dearborn in the SEI Tournament and came out on top with a final score of 40-18.
The Bulldogs played a very unselfish first half which created easy layups and an early lead. Great hustle plays and rebounding by Gage Pohlman really set the tone all night. Alex Krekeler hit a huge three at the buzzer to ignite Batesville as they took an 18-4 lead after one quarter. Batesville continued with great team basketball which helped capture a 28-7 lead heading into halftime. Sunman-Dearborn continued to fight back, but Batesville had an answer each time and ultimately put the game out of reach late.
Leading all scorers was Gage Pohlman with 13 points, followed by Jacob Stenger (8), Cade Kaiser (7), Will Jaisle (6), Grant Goldsmith (3), and Alex Krekeler (3).
Batesville moves to 11-1 on the season and travels to Sunman-Dearborn to play in the SEI Championship on Thursday. The 7th Grade start time is 5:30 pm.
Courtesy of Bulldogs Coach Tyler Burcham.
The Batesville 7th Graders won their second-round game of the SEI tourney against Jac-Cen-Del 52-20. The Bulldogs started off slow and sloppy. 1st quarter score was 7-2 Batesville with the narrow lead. Late in the 2nd after a timeout, the dogs got locked in going on a 33-0 run and never looked back. Final score 52-20.
Scoring for Batesville; Owen Enneking (17), Brayden Maple (8), Landon Raver (7), Trenten Luers (6), Cayden Drake (3), Ethan Schneider (2), Lincoln Garrett (2), Lucas Miller (2), Cannon Clark (2), and Trenton Jordan (2).
Batesville will play Greendale in the championship on Thursday.
Courtesy of Bulldogs Coach Garrett Burkhart.
North Decatur Boy's 8th Graders picked up a win against home team South Decatur Tuesday night. The Chargers scored 19 points in each of the first three quarters before closing the game with a 69-21 win.
Leading the Chargers were Marshall Snell with 14 points, 6 rebounds, and 1 steal. Owen Eldridge contributed 10 points, 8 rebounds, 2 assists, and 1 steal. Brayden Hancock had 10 points and 3 rebounds. Brad Krieger 9 points, 11 rebounds, and 1 steal. Landon Swartzentruber added 8 points and 5 rebounds. Mason Morris had 8 points, 5 rebounds, 5 steals and 1 assist. Cooper Parmer had 6 points and 9 rebounds. Brady Mauer had 2 points, 3 rebounds, and 1 block. Brayden Smith added 2 points and 5 rebounds. Hudson Herbert had 2 assists, 2 steals, and 1 block.
Courtesy of Chargers Coach Brian Hocker.
The North Decatur Girls 7th Grade Basketball team falls to Jac-Cen-Del Jr-Sr High School 26-12. Lady Chargers Scoring. Jo Whitaker 2/2 free throws, game total 8 points. Sarah Moeller 2 pts. Annie Waechter 2 pts. Lady Chargers are on the road Thursday at Southwestern.
Courtesy of Chargers Coach Becky Bingham.
The season opener for the 8th grade Lady Chargers resulted in a win on the road against Jac-Cen-Del 29-17.
Leading the Chargers in scoring was Kelsey Haley with 7, Madi Allen and Clare Kinker following up with 6 each, Hannah Gorrell and Ally Whitaker added 4 each, while Laney Saunders chipped in 2.
The Chargers are on the road again Thursday 1/21 @Southwestern Shelby.
Courtesy of Chargers Coach Eric Whitaker.
The Batesville 8th-Grade Boys' Basketball team traveled to Oldenburg Academy and defeated St. Louis in the opening round of the SEI Tournament. The Bulldogs got ahead early and never looked back. It was a great team effort in the 56-9 victory.
Leading all scores was Grant Goldsmith with 17 points, followed by Cade Kaiser (7), Carson Schneider (6), Gage Pohlman (6), Jacob Stenger (6), Alex Krekeler (5), Christian Stenger (3), JJ Holcomb (2), and John Meyer (2).
Batesville will play in the 2nd round of the tournament at BMS on Tuesday. 7th grade starts at 5:30 pm and the 8th-grade game follows it.
Courtesy of Bulldogs Coach Tyler Burcham.
The 8th Grade Cardinals from St. Louis took on the Bulldogs from Batesville during the 1st round of the SEI tournament on Monday, January 18th. The Cardinals lost by a final score of 56 to 9.
Max Amberger led the team in scoring with 5 points followed by Adam Meer with 4 points. Meer led the team in rebounds with 4, while Marc Meneses led the team in assists with 1. Sam Laloge led the team in blocks with 1, and Christian Mack, Sully Hill, Amberger, and Laloge all had a steal for the Cardinals.
Despite the final score, the Cardinals gave good effort throughout. The Cardinals take a small break from games, before wrapping up their season on February 7th when they will participate in the Batesville Deanery Tournament.
Courtesy of Cardinals Coach Ryan Tekulve.
The Jac-Cen-Del Boys 7th Grade Basketball team won their 1st Round game of The Southeastern Indiana Tourney 29-27 over The Sunman-Dearborn Trojans.
Eagles Scoring. Brady Gerrian 9 pts; Caden Kohlman 7 pts; Lane Carroll 6 pts, 5 rb; Carson Comer 5 pts, 1 rb; and Lane Simon 2 pts, 3 rb.
Courtesy of Eagles Coach Larry Hammond.
North Decatur Boys 8th Grade Basketball falls to Greensburg 51-45.
North Decatur boys 8th lost a hard-fought game in double overtime to Greensburg. After a sluggish start trailing 11-8 after one-quarter North came back with aggressive second-quarter play to take a 22-16 half-time lead. Both teams were then tied 30-30 after 3 quarters, 37-37 at the end of regulation, 41-41 after one overtime before the home team came away with a 51-47 win.
North was led by Cooper Parmer with 10 points, 6 rebounds and 2 steals. Hudson Herbert had 9 points, 2 rebounds, 1 steal and 1 assist. Brayden Hancock had 8 points, 1 rebound and 1 steal. Brad Krieger added 5 points, 5 rebounds, 1 assist and 1 steal. Brady Mauer had 5 points and 1 rebound. Mason Morris had 4 points, 1 assist and 1 steal. Marshall Snell had 4 points and 3 rebounds.
Courtesy of Chargers Coach Brian Hocker.