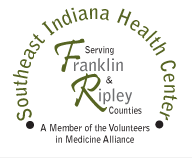 Batesville, IN — This Saturday, January 9, the Southeastern Indiana Health Clinic (SEIHC) or the free clinic, will be holding its eighth annual fundraiser, but this year there is no event because of COVID-19. The 2020 fundraiser was a huge success and generated more than $50,000. These funds are essential to the clinic, this year more than ever as is the only fundraiser that is done for operational expenses for the year. The free clinic is staffed predominately by volunteer physicians and nurses from the community, but there are two paid staff positions, one being a part-time administrator and the other a part-time nurse practitioner.
In 2020 the clinic continued to fill a huge gap for those needing health care in both Ripley or Franklin Counties. Almost any medical procedure you would receive at a hospital or physician's office can be provided at the free clinic for those will low to no insurance. In order to sustain the clinic, organizers have a goal to raise at least $40,000 to sustain the level of service that is presently being offered.
SEIHC will have to option to help raise money this year. Similar to past events, they are offering a draw-down raffle to be drawn on January 9. To purchase a raffle ticket, contact Jim Saner, Board President, by phone at 812-525-1239 . The cost of a raffle ticket is $25 each and gives you the opportunity to win 30 cash prizes ranging from $50 to a grand prize of $3,000.
On Saturday, they will also be holding a virtual auction for various baskets that have been donated from groups of individuals at the hospital and from the community. Click here to register for the auction. Bidding on the items has started and ends on January 9 at noon.