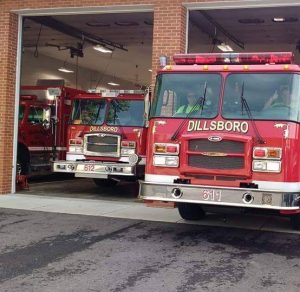 Dillsboro, IN — Late Friday evening the Dillsboro Volunteer Fire Department along with several other agencies was dispatched to a house fire on Hon Road.
Upon arrival at the scene, crews reported a fully engulfed house fire. It was determined that the resident was inside the residence and was located after the fire was extinguished.
Other agencies that provided mutual aid on the scene included the Friendship Volunteer Fire Department, the Milan Fire Department, Aurora Fire Department, Hogan Township Fire Department, Dillsboro EMS, Dearborn County Sheriff's Department, Dearborn County Coroners Office, and the Indiana State Fire Marshalls Office.
The cause of the fire is still under investigation by the State Fire Marshall's Office at this time and the name of the deceased is pending.